Main Showroom & In-Home Service
(772) 678-1040
Vero Beach In-Home Service
(772) 249-0236
Come in and see Kathy & David!
We are one of the most knowledgeable stores around for Hunter Douglas and just about everything else related to decorating.
Although we've been doing this all our lives, we stay focused and informed about new trends, products, and features. Come and watch Amazon Alexa control Hunter Douglas products by voice, right in our showroom!
Celebration of Light Savings Event, 2021
"
I started to write u a note last night and I fell asleep with my computer on my lap – in bed. I never finished the note!!! Think I'm a little bit tired? I wanted to continue today and tell you that your Josh is the real deal. He's a fine mechanic and such a good person! Very meticulous! He's a pleasure to have here working, and work he did – all day! He didn't stop for a minute – as a matter of fact – when I asked him if he wanted lunch now – he told me he already ate his sandwich — outside! No! NO WAY! That's ridiculous – it's too hot for human beings to be outside eating anything. He wouldn't even take a bottle of cold water – he brought his own! The fact that you were able to get the shutters to us the day after we closed is a testament to your professionalism and organization. I'm so happy to know that I found the RIGHT people, Kathy and David Dow, to depend on to meet the high standard of the design community. I'm thrilled! And I look forward to working with you again. Enjoy your family this week – I understand you are taking a few days off to be with them. Please let me know when you will be back in the shop – as I need to pick out solar shades for the back room and look at fabrics. Bravo and best regards, Shelly R.
"
TRUST IN OUR EXPERIENCE
We are Dedicated and Experienced
At Dow Decorating, we have over 35 years of experience in helping customers beautify their homes and workspaces. We make almost all of our own products, which have been featured in Traditional Home Magazine.
Message Us (Text-Only # 772-202-3549)
We are a local business you can depend on for quality and service.
What Our Customers Are Saying…
Truly, I would give ten stars to Dow Decorating. It was such a positively pleasant experience. Kathy was just lovely and so nice to work with. I had dining room chairs reupholstered and they turned out perfectly. The icing on the cake was David even came to my home to reattach them to the chairs. They are both so pleasant and so knowledgeable. I hope to have the opportunity to work with them again.
David and Kathy are helpful and polite. We enjoyed visiting their lovely shop. We highly recommend their services; specially for Hunter Douglas window treatments. They are knowledgeable and only work with a professional installer.
It was such a pleasure doing business with Dow Decorating. They are knowledge, friendly and very professional.  We brought in a piece of flooring and Kathy knew right away what color would go good with it for the Vertiglide. She was "SPOT ON"!!!  It looks AMAZING!!!!   She has an amazing eye for color. If the occasion should ever arise again, we would definitely go back to Dow Decorating. I would give them 5 plus stars!! Thank You Kathy & Dave for everything. We love our new window covering.
Whether it's furniture upholstery, shades, blinds, draperies, valances, bedspreads, or one of the countless other items we offer, you can depend on the highest standards of quality. We are the most experienced decorator showroom in the area, and we hold Hunter Douglas certification.  Master craftsmanship goes into each product we offer, and most items are made right at our store location.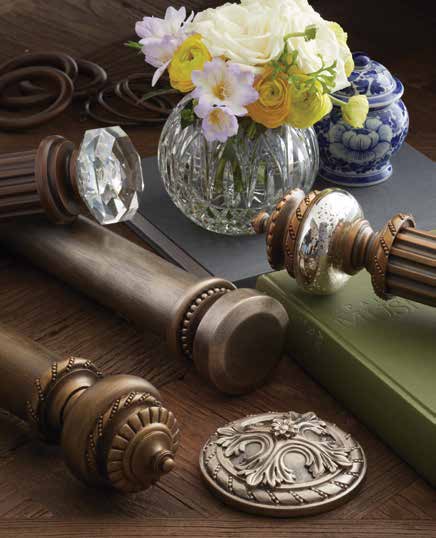 Visit our Amazing Showroom in
Saint Lucie West or
Call for an In-Home visit
We offer thousands of fabric choices and we can make just about anything you can imagine for home decorating.
STORE LOCATION
1489 Saint Lucie West Blvd
Port St Lucie, FL 34986
Mon - Fri 10 am - 5 pm, or by appointment