Showroom & In-Home Service
(772) 678-1040
Come in and see Kathy & David!
We are one of the most knowledgeable stores around for Hunter Douglas and just about everything else related to decorating.
Although we've been doing this all our lives, we stay focused and informed about new trends, products, and features. Come and watch Amazon Alexa control Hunter Douglas products by voice, right in our showroom!
"
I started to write u a note last night and I fell asleep with my computer on my lap – in bed. I never finished the note!!! Think I'm a little bit tired? I wanted to continue today and tell you that your Josh is the real deal. He's a fine mechanic and such a good person! Very meticulous! He's a pleasure to have here working, and work he did – all day! He didn't stop for a minute – as a matter of fact – when I asked him if he wanted lunch now – he told me he already ate his sandwich — outside! No! NO WAY! That's ridiculous – it's too hot for human beings to be outside eating anything. He wouldn't even take a bottle of cold water – he brought his own! The fact that you were able to get the shutters to us the day after we closed is a testament to your professionalism and organization. I'm so happy to know that I found the RIGHT people, Kathy and David Dow, to depend on to meet the high standard of the design community. I'm thrilled! And I look forward to working with you again. Enjoy your family this week – I understand you are taking a few days off to be with them. Please let me know when you will be back in the shop – as I need to pick out solar shades for the back room and look at fabrics. Bravo and best regards, Shelly R.
"
TRUST IN OUR EXPERIENCE
We are Dedicated and Experienced
At Dow Decorating, we have over 35 years of experience in helping customers beautify their homes and workspaces. We make almost all of our own products, which have been featured in Traditional Home Magazine.
Message Us (Text-Only # 772-202-3549)
We are a local business you can depend on for quality and service.
What Our Customers Are Saying…
Dow decorating did fabulous reupholstery work on a couch for us! They also did our dining room chairs. I'm extremely impressed with their attention to detail, craftmanship, and customer service. It was a great experience working with them!
I had the best experience at Dow decorating. Kathy was amazing in helping me choose fabrics for my cornices and outdoor cushions. She kept me updated on my order status. David's workmanship on my or
Project was meticulous. The installer, John was so personable and also a pleasure to work with.Dow decorating gets 5+ Stars from me. I can't wait to work with this highly professional and customer service focused team again on my next project.
David and Kathy are very knowledgeable about upholstery, which was perfect for a newbie like me. I had a round chair and David helped me chose a fabric that I loved but also worked with the shape of the chair. The work was done quickly and the pick up and delivery made it that much easier. I highly recommend them!
I could not be more pleased with the craftsmanship and customer service at Dow Decorating! We are new to the area and had hi top stool cushions and barrel chairs in need of re-upholstering. After discussing the job with Kathy and choosing fabric from their large selection we were prepared to wait awhile for the order. Not only was everything finished ahead of schedule and before the holidays, it was done with the utmost care, workmanship, and an expert eye for detail. The fabric is of the highest quality. I cannot praise Kathy and David enough and we will be enlisting them again shortly to re-upholster our dining room chairs. Thanks again for your quality work and friendly, professional service!
Dow decorating was recommended by someone who refurbished my dining room table. I have to say Kathy and David were absolutely amazing with redoing all the cushions and barstools.
I have been looking for someone to do this work for at least 8 months. Fell in love with them immediately, their recommendations, knowledge, experience was spot on. Trusted them right away and knew I was in good hands.
Kathy and David were a pleasure to work with. Kathy helped with the fabric options, as well as ordering samples so I could make the best choice for my drapes. Josh the installer is a perfectionist and did a superb job! I am very pleased with how they turned out.
Whether it's furniture upholstery, shades, blinds, draperies, valances, bedspreads, or one of the countless other items we offer, you can depend on the highest standards of quality. We are the most experienced decorator showroom in the area, and we hold Hunter Douglas certification.  Master craftsmanship goes into each product we offer, and most items are made right at our store location.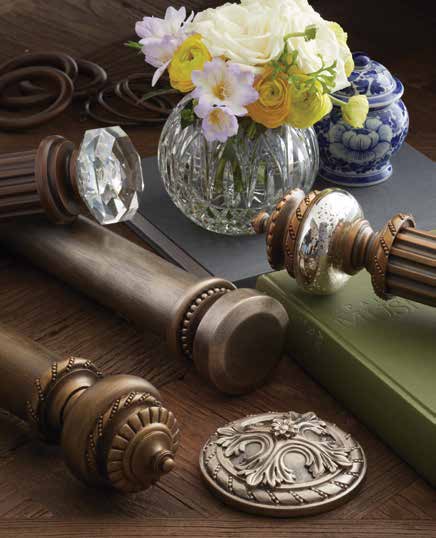 Visit our Amazing Showroom in
Saint Lucie West or
Call for an In-Home visit
We offer thousands of fabric choices and we can make just about anything you can imagine for home decorating.
STORE LOCATION
1489 Saint Lucie West Blvd
Port St Lucie, FL 34986
Monday - Thursday: 10 am - 5 pm
Friday: 10 am - 4 pm